NATURLI24 - CULTIVATOR'S
Cultivator`s økologiske hårfarger gir naturlig næring til håret ditt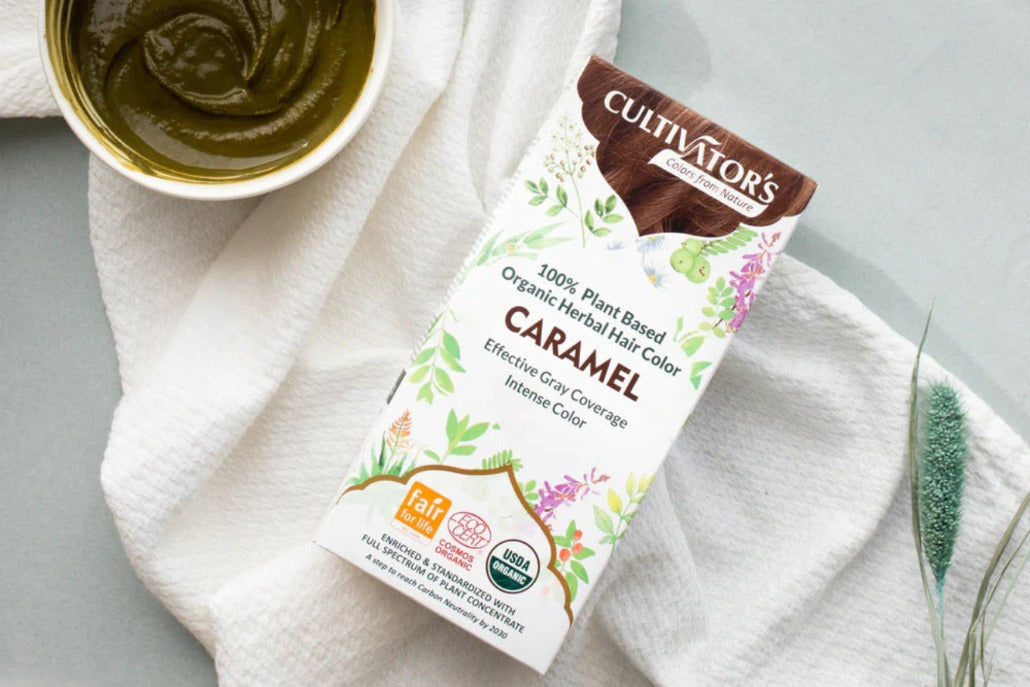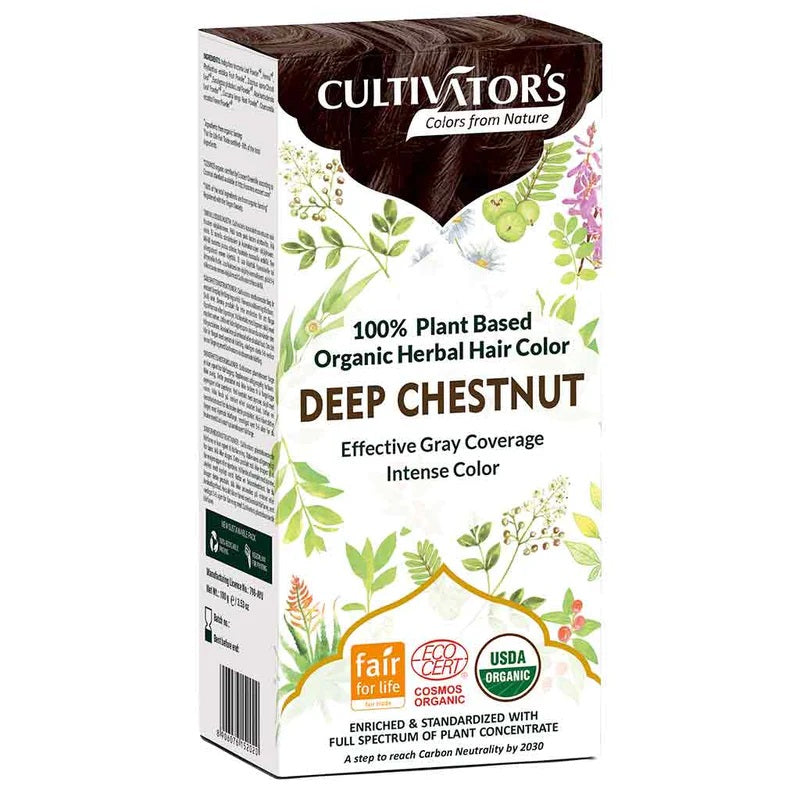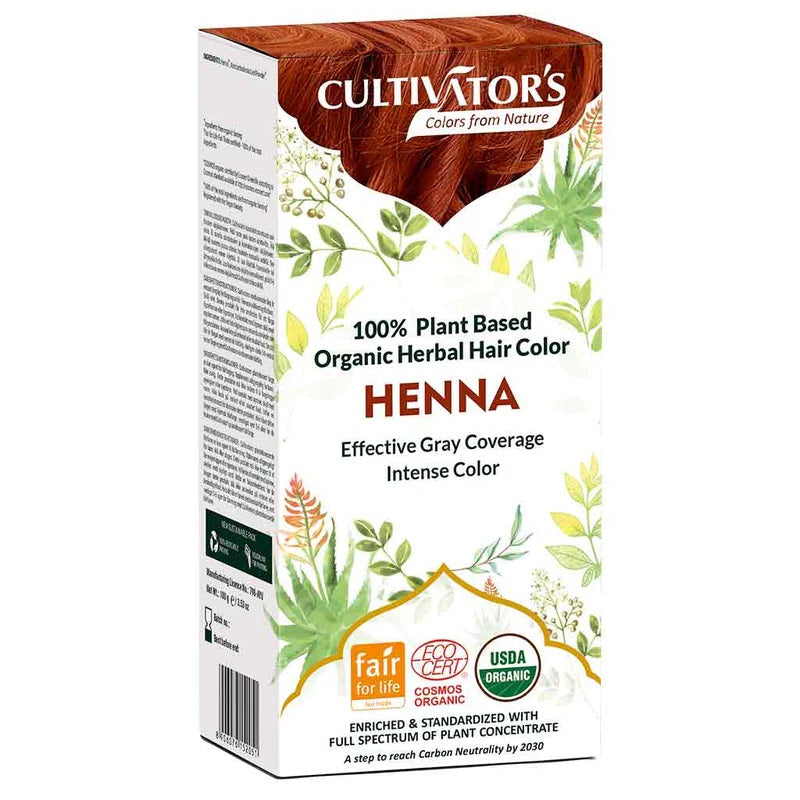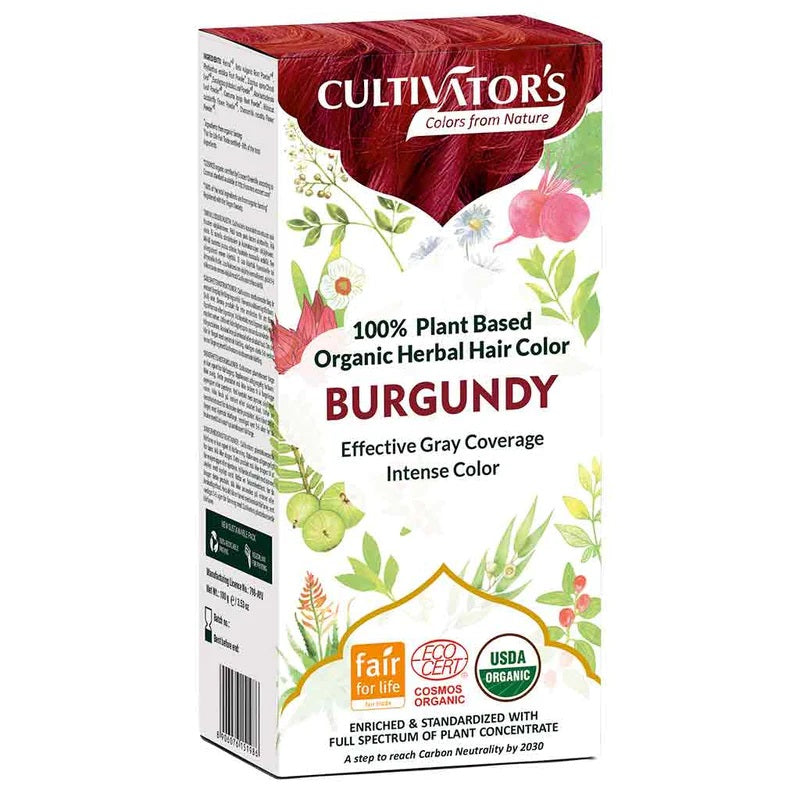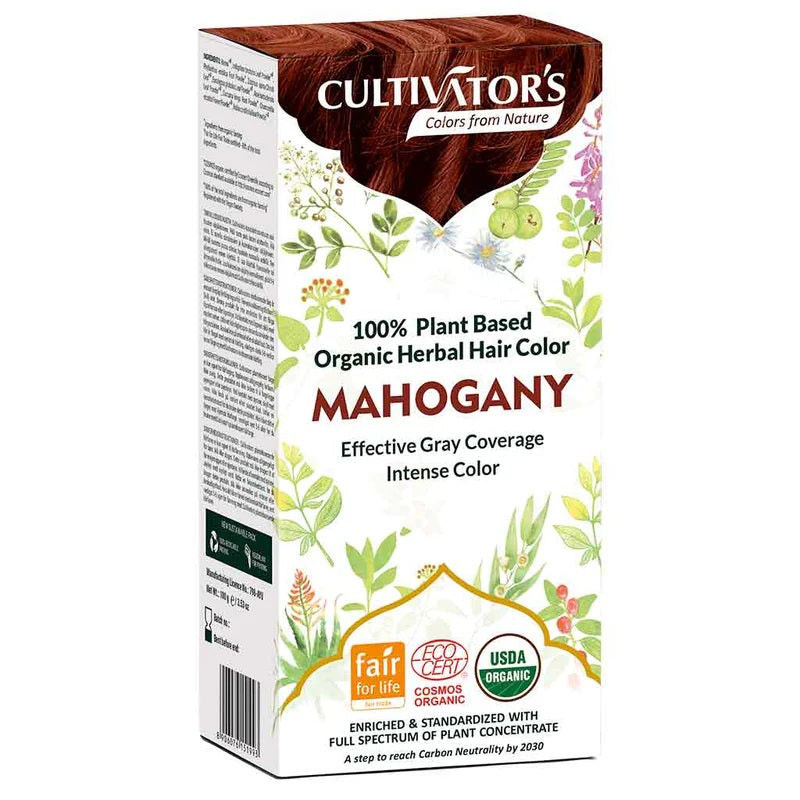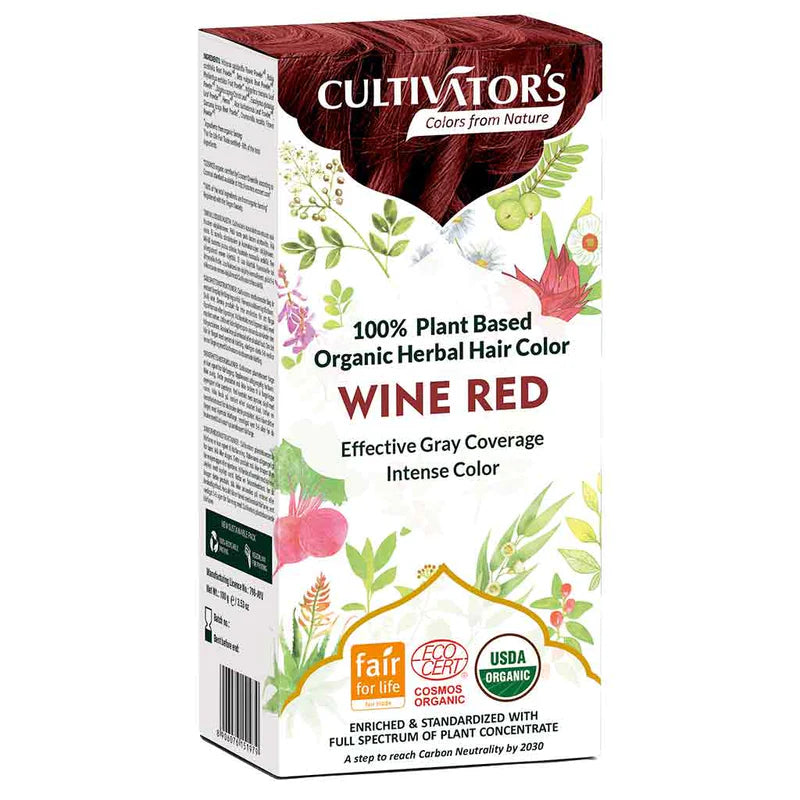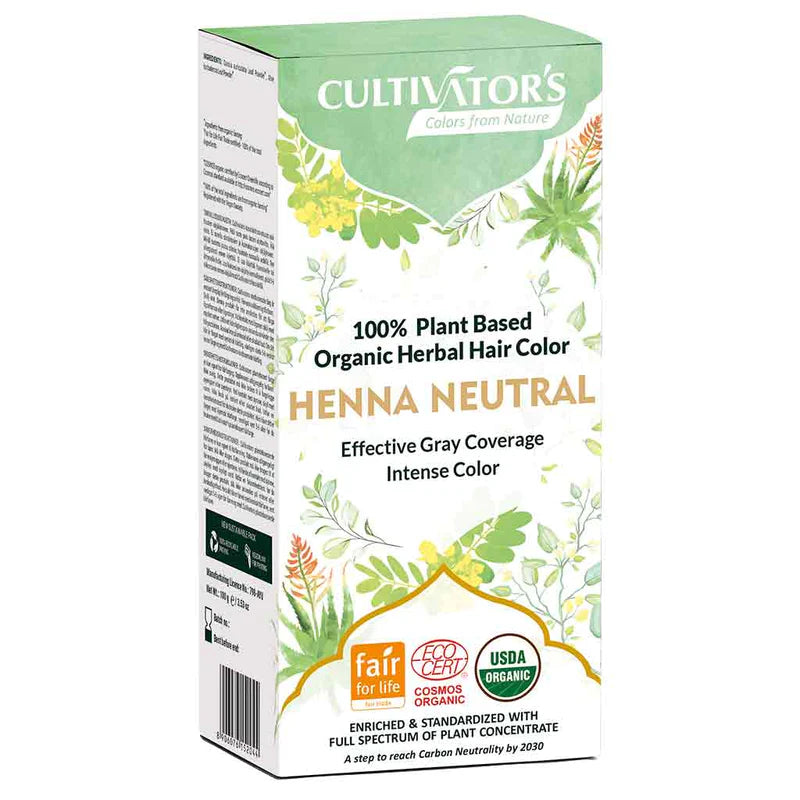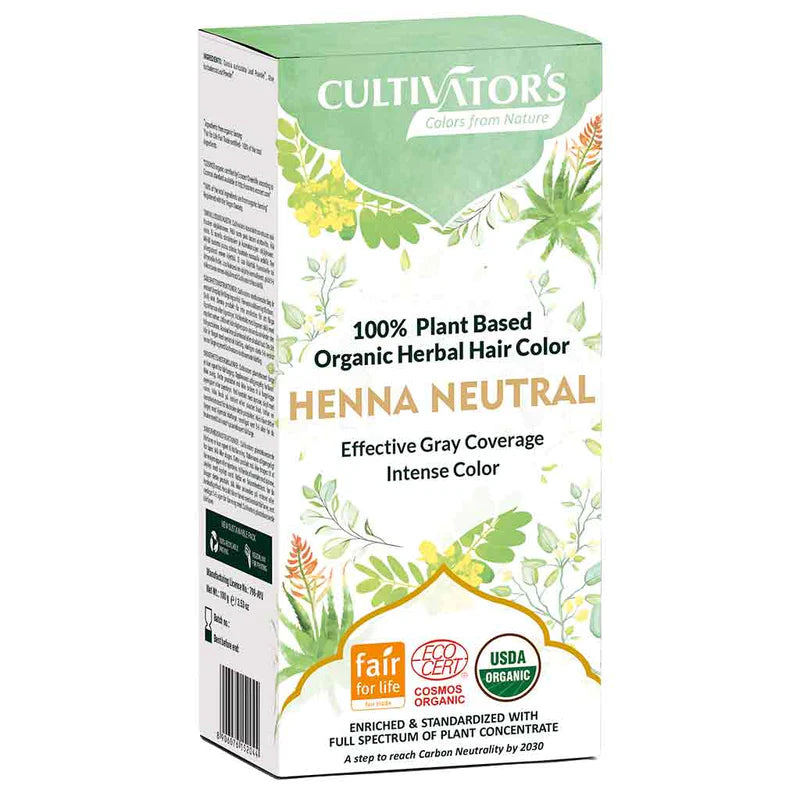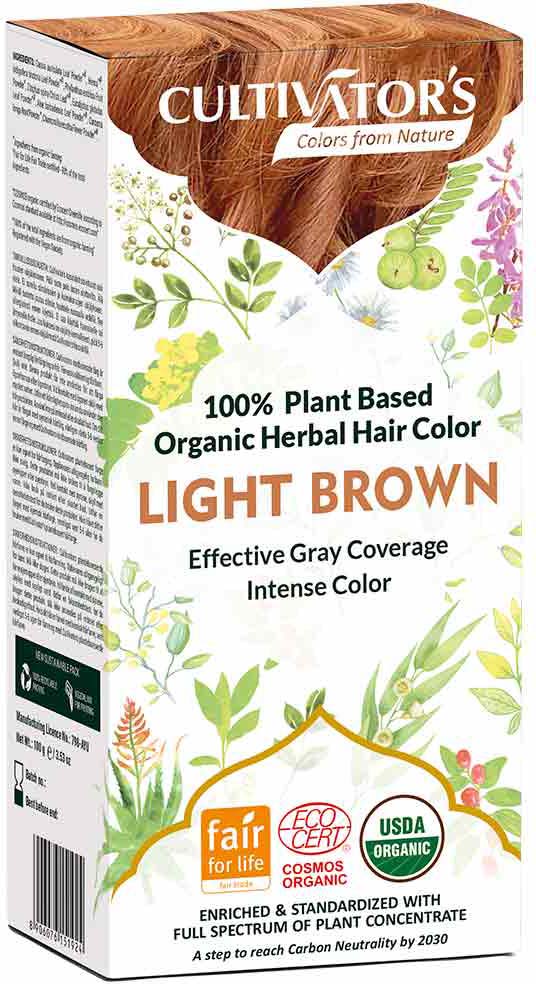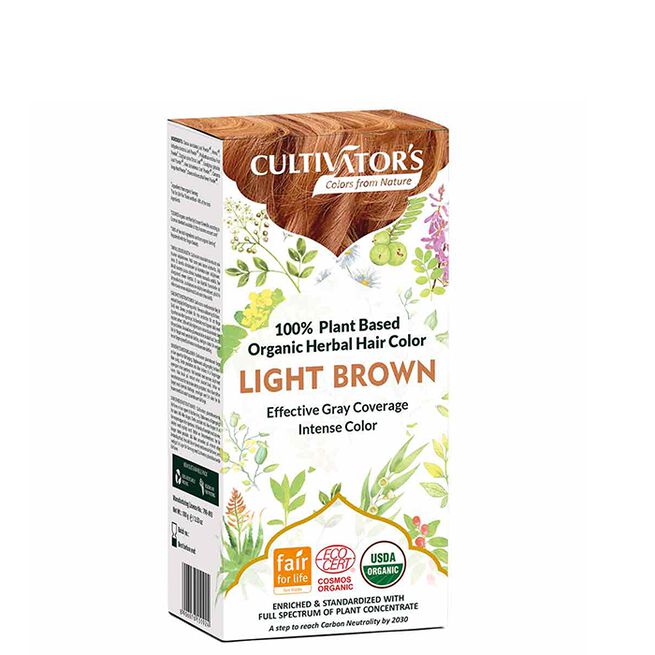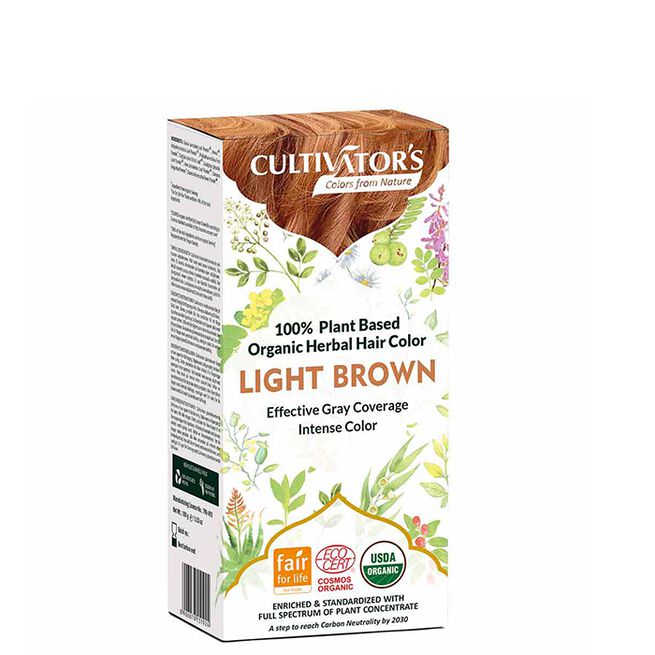 Cultivator's økologisk hårfarge BIG PACK 100g
Mix & Match Rabatt (gjelder alle produkter i samme varemerke)
| Minimum Antall | Rabatt |
| --- | --- |
| Handle 2 eller flere | 10% |
*Kampanjeprodukt. 2+ med toppet besparelse. Mix & match gjelder også rabatterte produkter.
Hårfarge som består av 100 prosent naturlige fargeemner fra planteriket.
Håret får nydelig glans og volum, og resultatet varer lenge uten at behandlingen forårsaker slitasje. Cultivator`s økologiske hårfarge gir naturlig næring til håret ditt.

For et mørkt og mer intensivt resultat kan det i blant være bra å farge håret to ganger. Det anbefales da å vente minst 12 timer før ny farging. Farge utvikles i 48 timer.

For å være sikker på at nyansen oppfyller dine forventninger så anbefales det alltid å farge en testsløyfe først.
Om du har behandlet håret med konvensjonelle, kjemiske hårfargingssprodukter skal du vente minst 5-6 uker før du bruker Cultivator's Organic Hair Color.

Husk at det kan være ufordrende å dekke grå hår. Noen ganger kan det være behov for to og tre farginger for å oppnå optimalt resultat. Dette innebærer imidlertid ingen risiko for hårskader, siden produktet er 100% naturlig.

Det er ikke mulig å gjøre din hårfarge lysere enn din naturlige hårfarge med Cultivator`s Organic Hair Color.

Sertifiseringer: Certified Organic NPOP, USDA NOP, EU, COSMOS Organic, Kosher, Halal, Cruelty free, Vegan og Non-GMO.
Inneholder: 100 gram

Bruksanvisning:
Mål opp hårfarge utifra lengden på håret ditt:

For enklere dosering inneholder hver pakke fire poser med 25 gram hver.
Kort hår: 25-50 gram (1-2 poser)
Medium langt: 50-75 gram (2-3 poser)
Langt hår: 75-100 gram (3-4 poser)
Bland med vann
Hell varmt vann i pulveret og bland for å få en kremet konsistens.

Del opp langt hår i deler. Dette gjør det lettere å fordele fargepasta jevnt.

Applisere fargen
Fordel fargepastaen så jevnt som mulig i håret ved hjelp av børste. Begynn med røttene og jobb deg ut.

Dekk håret
Dekk håret med den medfølgende plasthetten etter behandlingen. La sitte i mellom 30-90 minutter avhengig av ønsket intensitet på hårfargen. Generelt trenger tykt og mørkt hår lengre tid enn tynt og lyst. 
Skylling

Skyll håret grundig med mye vann. Ikke bruk shampoo eller balsam.
-------------------------------------------------------------------------

Cultivator's er global markedsleder for naturlige hårfarger og er pioner i sin egen bransje. I tillegg til at Cultivator`s har bredt utvalg av plantebaserte hårfarger som gir fine sluttresultater, er selskapet ekstremt ansvarlig i sin virksomhet med et karbonavtrykk på 0.



Lawsonia inermis (Henna) Powder*, Indigofera tinctoria (Indigo) Powder*, Emblica officinalis (Amla) Powder*, Ziziphus spina-Christi (Ziziphus) Powder*, Eucalyptus globulus (Eucalyptus) Powder*, Aloe barbadensis (Aloe Vera) Powder*, Curcuma longa (Turmeric) Powder*, Matricaria recutita (Chamomile) Powder*. *= Ingredients from organic farming.


Sertifiseringer: EcoCert Cosmos Organic, Certified Organic NPOP, USDA NOP, EU, Kosher, Halal, Cruelty free, Vegan, Non-GMO, Fair For Life Trade.












Cultivator's økologisk hårfarge BIG PACK 100g